Fun Learning That Develops Confident Children
STEAM Activities, Play-Based Learning, And Strong Values Are A Part Of Your Child's Daily Learning Environment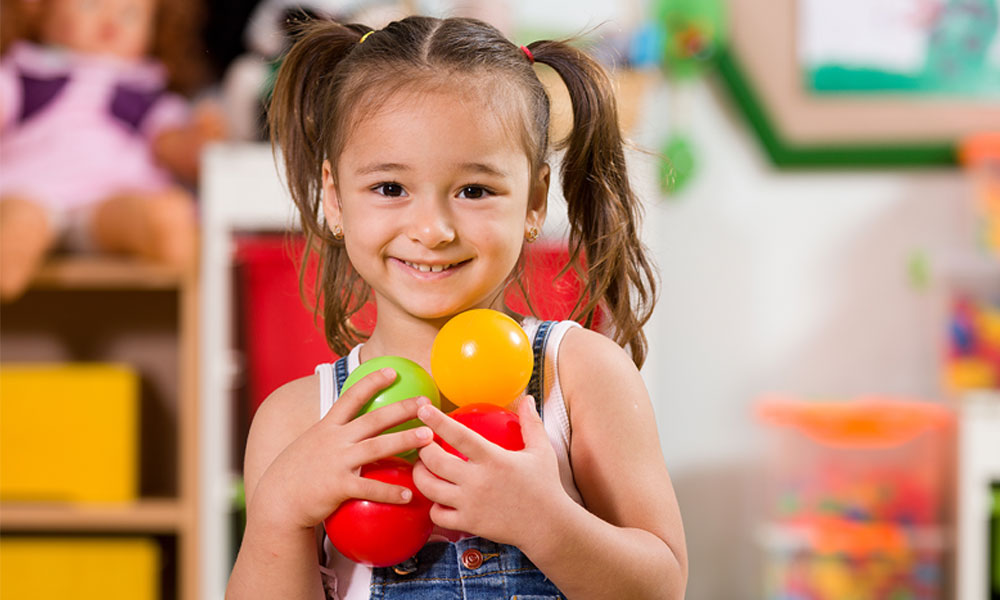 Fun Learning
That Develops
Confident Children
STEM Activities, Play-Based Learning, And Strong Values Are A Part Of Your Child's Daily Learning Environment
Preschool | 3 - 4 Years | Serving Towson, MD
Strengthen Their Voice With Effective Socialization
Your child builds their social-emotional skills by practicing emotional connection, showing empathy and care for others, learning to use their voice and words, and making use of their language and communication skills.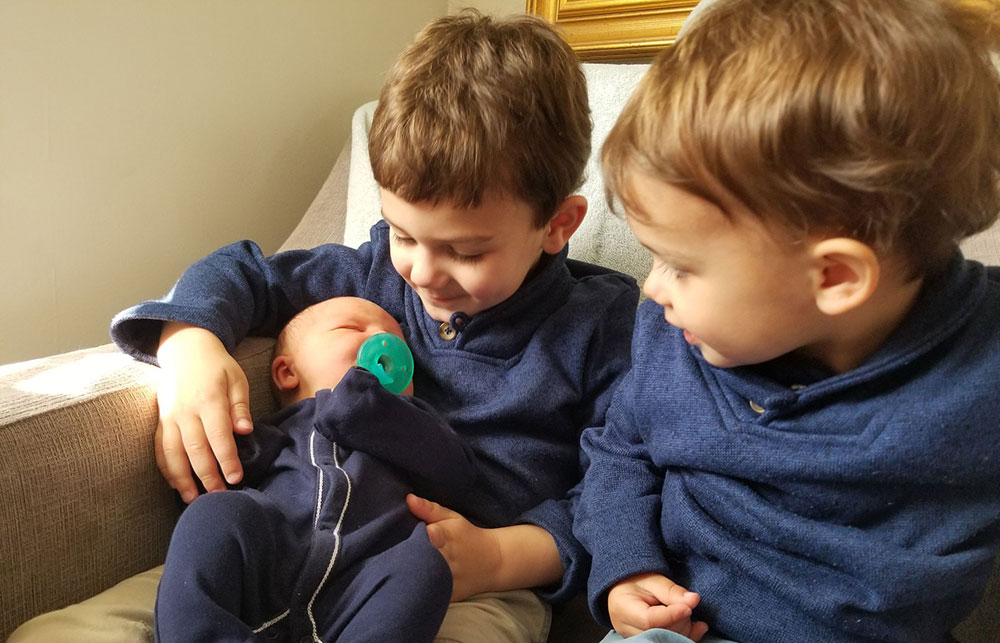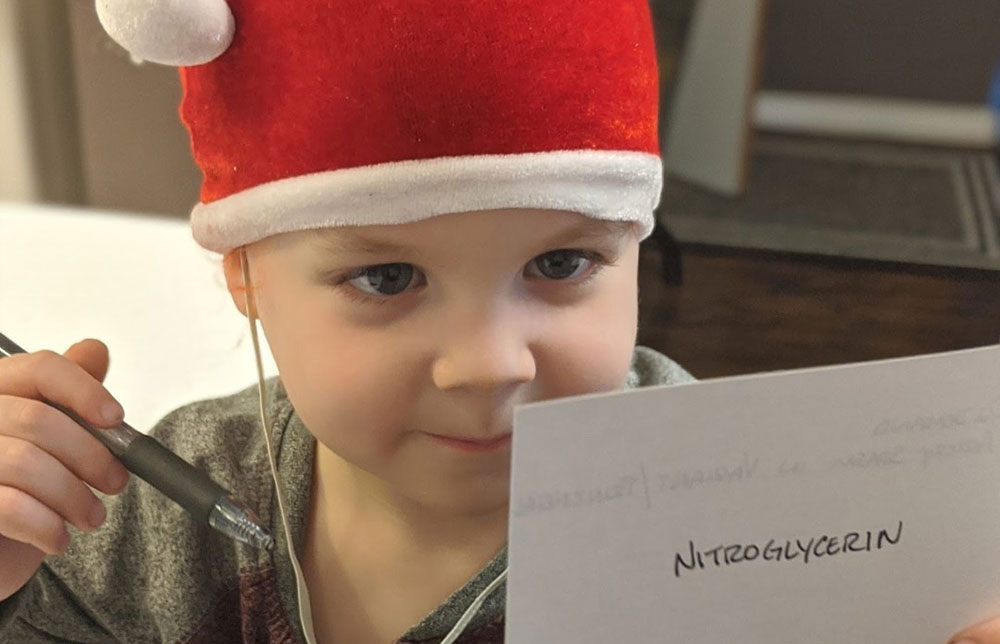 Age-Appropriate Learning Full Of Play And Investigation
Your child engages in experiential learning, where they play and investigate to enhance their lessons. They use items like shaving cream, fingerpaint, and Play-Doh for sensory development, circle time to strengthen reading, and practice counting from 1-10 with simple addition, subtraction, and measurement.
Preschool Is Part-time Only
Create Little Musicians With The Music Together© Program
Your preschooler never misses a beat as they sing, dance, and learn to play instruments with their peers. Children get a chance to learn about and make music weekly, and it's all included in tuition.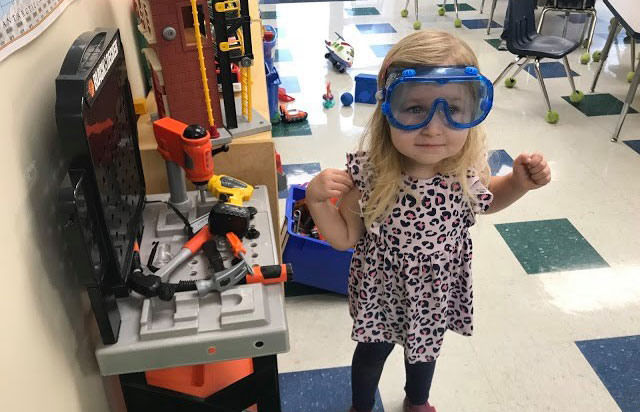 Introduce Them To A World Of STEAM Learning
STEAM (Science, Technology, Engineering, Art, and Math) enrichment helps children prepare for a lifelong learning journey through concepts like problem-solving. Teachers try to capture their natural curiosity and are trained and equipped with the resources they need to build young minds.
Creative Curriculum® Helps Build Strong Academic Minds
Children learn from a research-based curriculum that uses exploration, discovery, and a whole-child approach as the foundation of learning. Your child masters academic skills across essential subject areas like math and literacy and receives everything they need to excel within the classroom.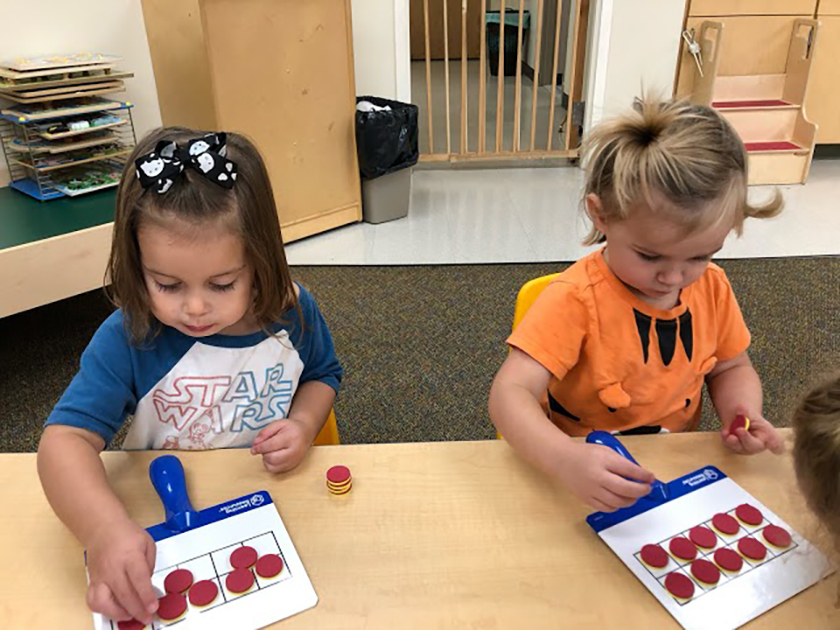 Creative Curriculum® For Preschool: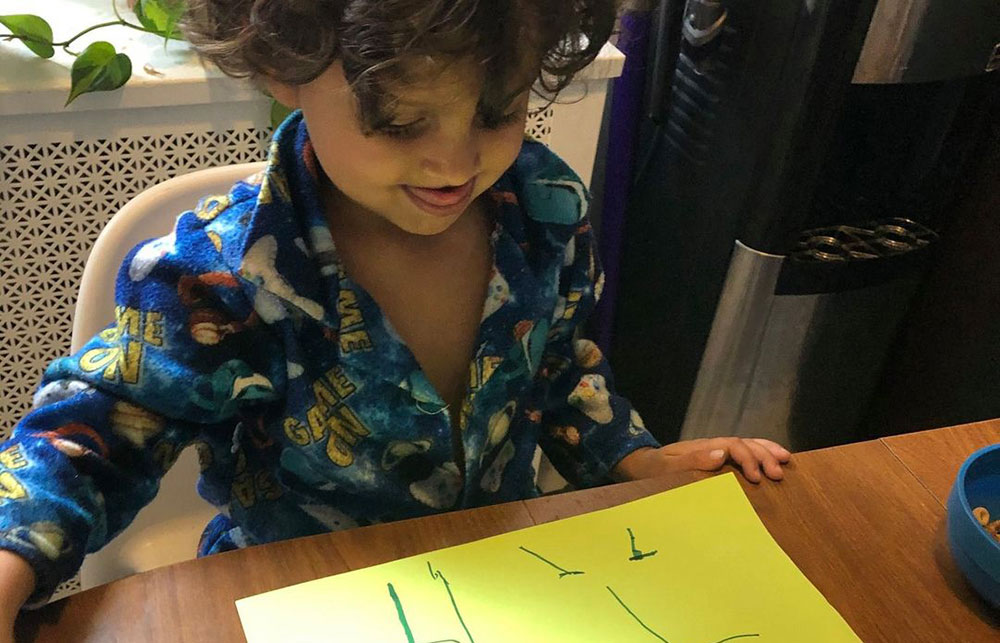 Watch Them Eat, Play, And Learn With An App
Stay connected with your little angel no matter what your physical location is. The Kangarootime© communication app allows you to stay updated on your child's progress throughout the day directly from your phone.
Security Measures In Place For Safety First
Entries are equipped with restricted and screened access, and yards are fenced-in for privacy and security. Bipolar ionization filtration and tinted windows mean you never worry about your child's safety while they play with friends, enjoy their meals, and take on learning.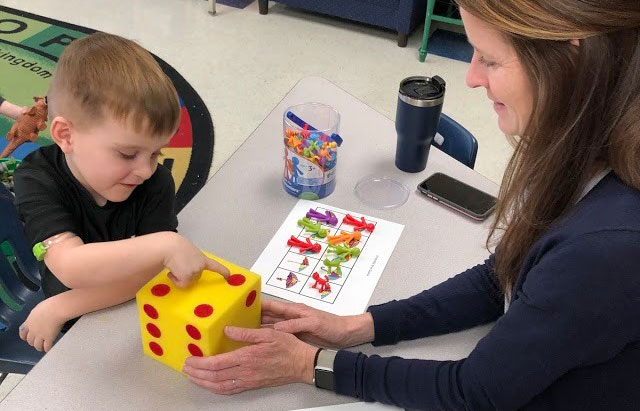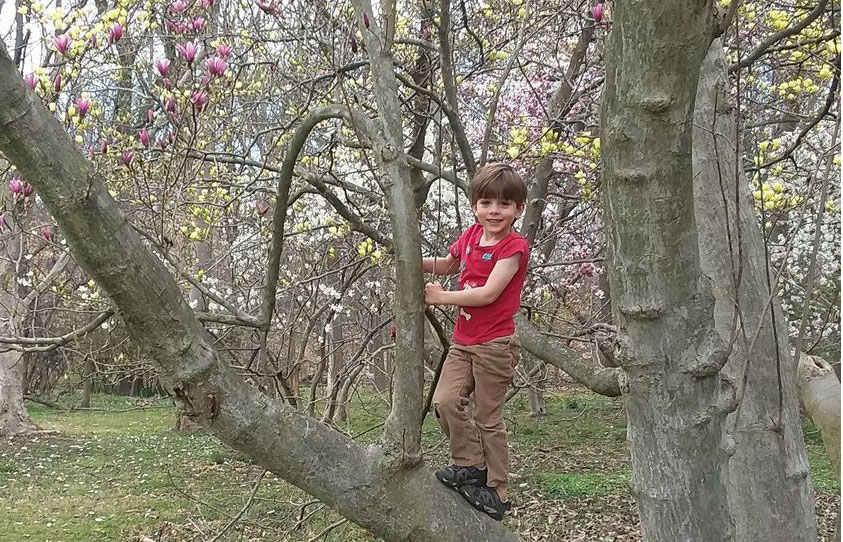 Join Your Child On Exciting Field Trips
See what makes your child smile as you accompany them on stimulating field trips. Be upfront and center as your child goes to places like the pumpkin farm, Cromwell Park, nature centers, the Llama farm, and more.
An Outdoor Sandbox Perfect For Free Play
Outside play has never been more exciting with a sandbox, leaf gathering, nature walks, chalk, and snow. Children run, jump, and play games to their heart's desire to strengthen their motor skills on a large field and playground.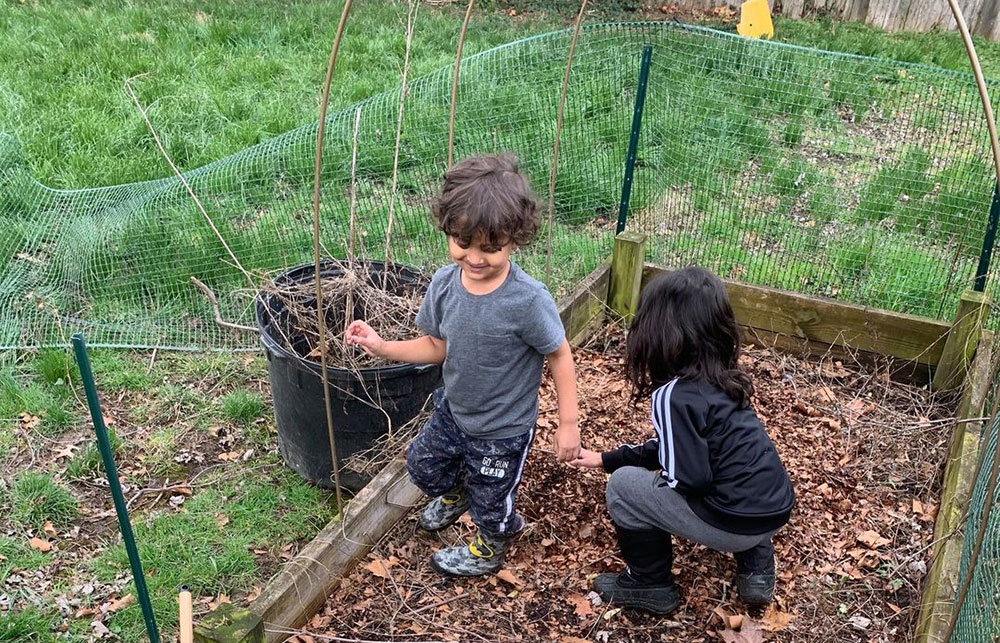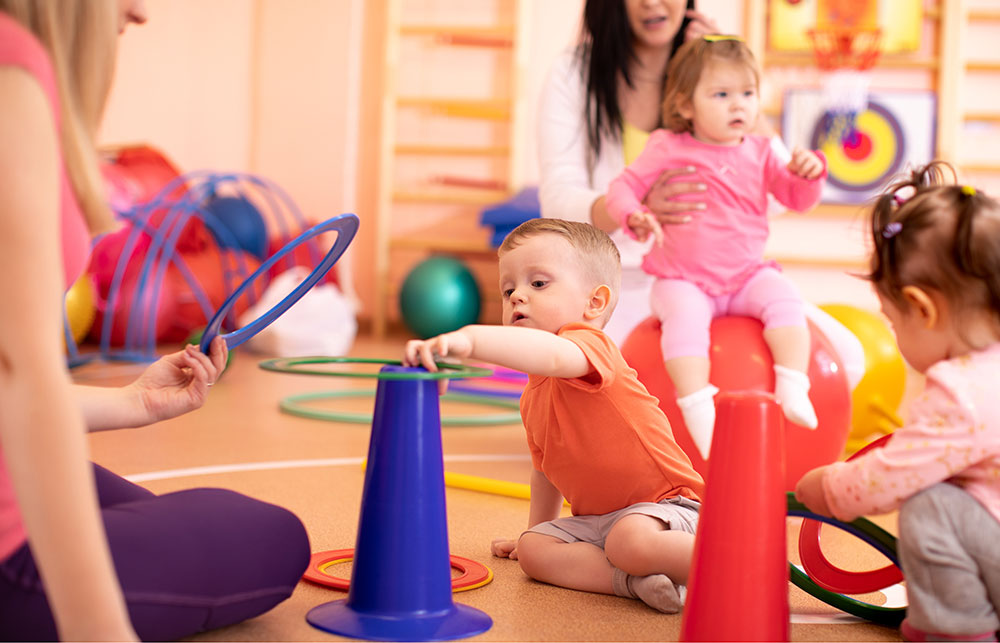 Indoor Obstacle Courses Build Strong Bodies Now
Your preschooler stays engaged with exciting obstacle courses that test their skills and access to fun tricycles and bicycles during their inside time. They participate in group play while inside the center.
Children Practice Good Values In Action Every Day
Quarterly chapels, daily devotion, and learning themes using the Orange© curriculum help your child become their very best and develop core values. They also look forward to exciting Christmas pageants!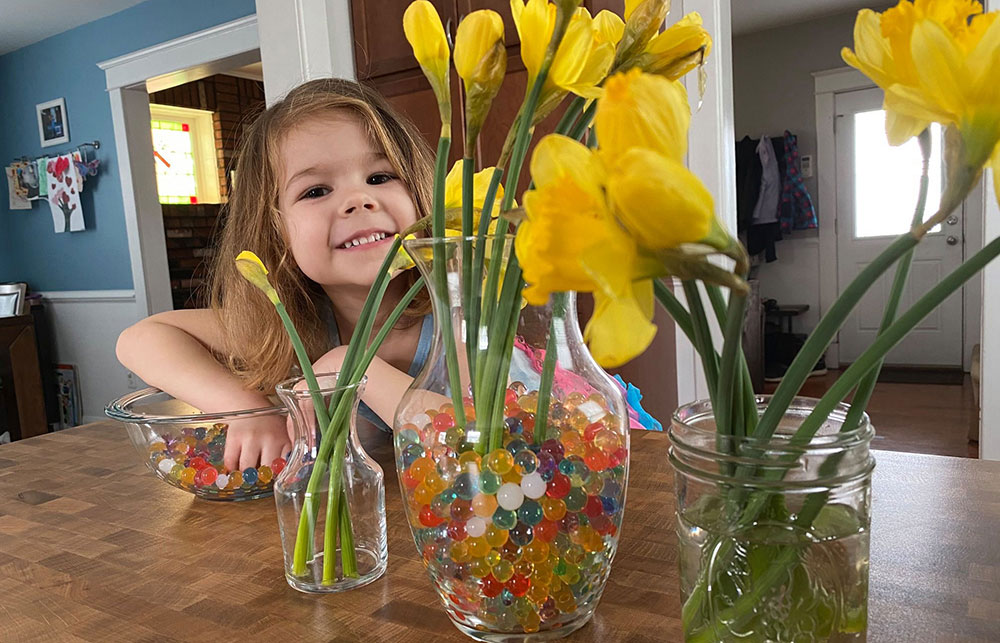 Nationally Accredited (NAEYC) Care You Can Trust!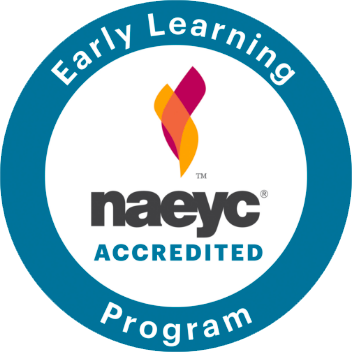 Hear What Parents Have To Say...
"I highly recommend this place!"

Central Preschool is AMAZING! It was my daughter's first official preschool. When she first cried from separation anxiety and language barrier, all the teachers understood her and guided her so well. I can't thank enough how everyone was there to help her. All the teachers are loving and kind. I highly recommend this place!
"They LOVE school!"

If you are looking for a preschool that you can feel excited and assured about sending your kids to Central is it! Our oldest son has been at Central for two years and our youngest for one. They LOVE school! The teachers are amazing. The staff have become friends and we are so grateful that we have more voices than just our own leading our children to Christ. Central rocks!!
"My son has had a wonderful experience"

We can't say enough positive things about this preschool! A research based curriculum is delivered by talented teachers in a nurturing environment. The NAEYC certification means continual evaluation and training which shows through! My son has had a wonderful experience and has been guided and taught with sensitivity. We're excited to have a second year at Central!
"We love Central Pres!"

All of the teachers have been warm, patient and totally committed to teaching each child at their level and getting them ready for Kindergarten, and then some! We sing music class songs all the time and in art class they study different artists/genres/styles and do related projects. We are so happy that we chose CPCP as the foundation for our girls' schooling.
"I knew exactly where I wanted her to go!"

We were too late in signing up our 3yo for preschool last year... after interviewing countless Preschools in and around 21212, I knew exactly where I wanted her to go! The wait was more than worth it! Central Preschool exceeds all of our expectations. Every teacher opens their heart and arms to our children. I def recommend signing up for Lunch Bunch!
"We definitely recommend CPC preschool!"

We consider ourselves fortunate to have found this school in Towson for our two little boys coming from out of state. We knew the preschool was accredited and had good reviews but weren't sure how they'd like it. Both love their teachers and the youngest has actually cried because he can't go everyday like his older brother does.
"AMAZING preschool!!"

AMAZING preschool!! The environment is incredibly nurturing and I'm always amazed at what my daughter learns in just 3 hours a day. One of the best decisions I have ever made was to send my daughter to this school. I can't think of a single negative thing to say.
"I'm thankful for a safe, fun environment for my kids"

Central Presbyterian has exceeded our expectations. Our children have loved every teacher, learned so much about faith, academics and social understanding. They were prepared for kindergarten and felt so loved as students. I'm thankful for a safe, fun environment for my kids to learn in!
"We love Central!"

We love Central! We've been sending our kids for 3 years now and have had nothing but great experiences! My kids are totally different and both personalities have acclimated well to the kind teachers and play-based learning.
"The teachers and staff are caring!"

We have loved our experience so far at Central! The teachers and staff are caring and compassionate, the curriculum incorporates plenty of learning through fun, and the specials of art and music are top notch (my two-year old learning about Warhol and Mondrian!). I can't wait until my youngest is ready to join the CPS crew.
"We absolutely love Central"

we absolutely love Central. The teachers are fantastic, loving, and amazing with the kiddos. They do a fantastic job of teaching and incorporating the Lord and his word in daily lessons. The staff all have huge hearts and it's clear how much they love children.
"Hats off to a great staff"

My grandson attends this wonderful preschool, and loves his time and the creative structure there. Hats off to a great staff, whose loving guidance has made such a big difference in his developmental path!
"The staff are friendly, helpful, caring"

We have been very happy with this preschool. The staff are friendly, helpful, caring, and my son is learning so much. He looks forward to school every day!
"All three of our kiddos have done the 2's class"

This is our 7th (and last 😭) year at Central. All three of our kiddos have done the 2's class - PreK and we as a family have <3ed every minute of it!!! Will be crying all kinds of tears at the completion of this school year. THANK YOU, CPCP!!!
Join A
Family
Of Learning And Faith!