Prepare Your
Child To Soar
With Pre-Reading And Math Skills, Technology, And STEAM Activities Guide
Their Path To School Success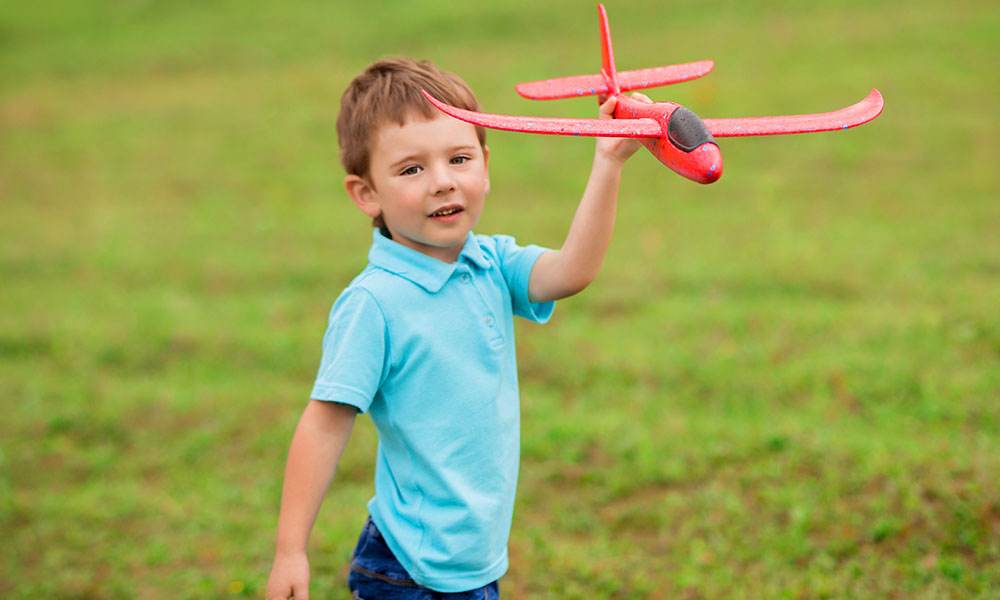 Prepare Your
Child To Soar
With Pre-Reading And Math Skills, Technology, And STEM Activities Guide Their Path To School Success
Pre-K | 4 - 5 Years | Serving Towson, MD
Reading And Math Skills Get Your Child Ready For School
Prepare your little student for Kindergarten! Children have Letter Of The Week© to introduce them to the alphabet and Handwriting Without Tears™ to teach them how to form letters. Reading groups help them master their reading.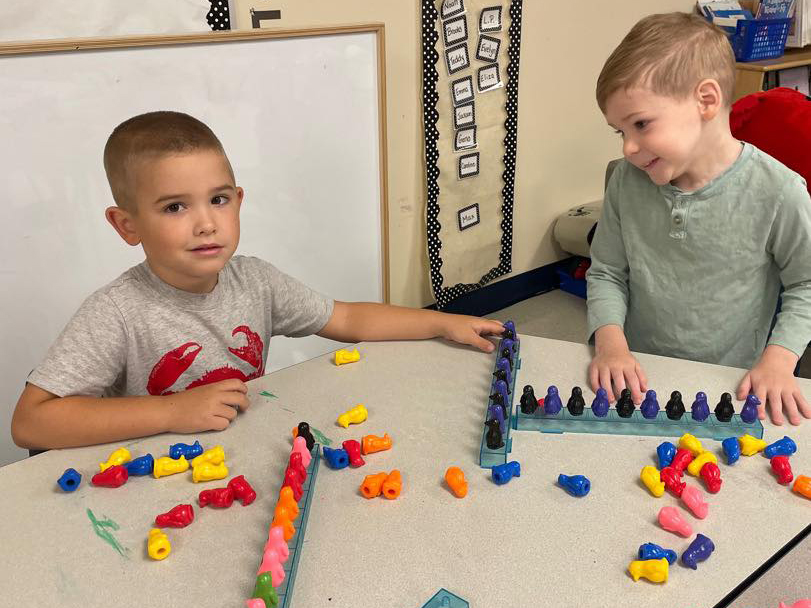 Robotics And Coding Help Build Their Innovative Mind
Your child uses Scratch Junior©, Bee-Bots®, KIBO© robotics programs to introduce them to a world of technology. Children have a 30-minute group session where they get to design, test new strategies, and challenge their minds through problem-solving.
Introduce Your Child To The Joy Of Music And Movement
Your Pre-K student participates in the Music Together© Program, a research-based, international music and movement program that allows children to sing along, dance and play instruments every week – exposing them to a unique art form.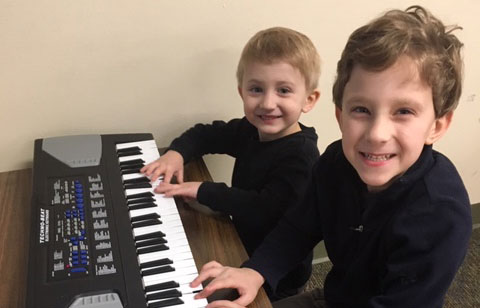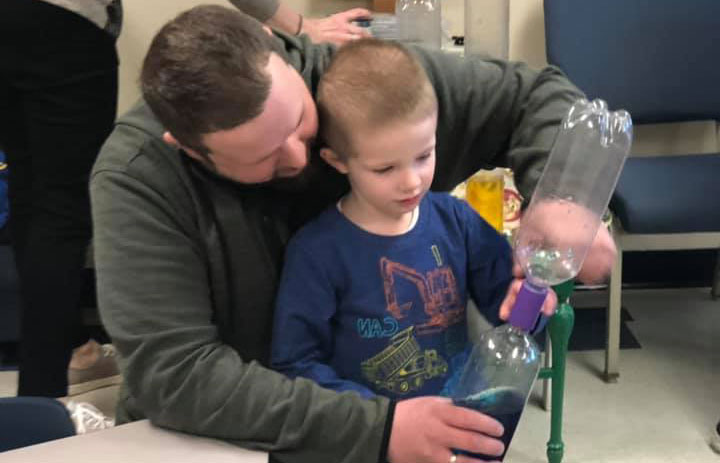 STEAM Activities Strengthen Their Minds For Learning
STEAM enrichment is a part of your child's learning. Teachers train at Erickson Institute and have access to resource materials that teach your child what they need to know. They count up to 20, practice grouping, and use manipulatives to learn sorting.
A Trusted Phone App Keeps Daily Communication Open
Parents use Brightwheel© to stay updated on their child's day. Always be a part of your child's milestones with a communication app that allows you to see pictures and videos you love right from your mobile device.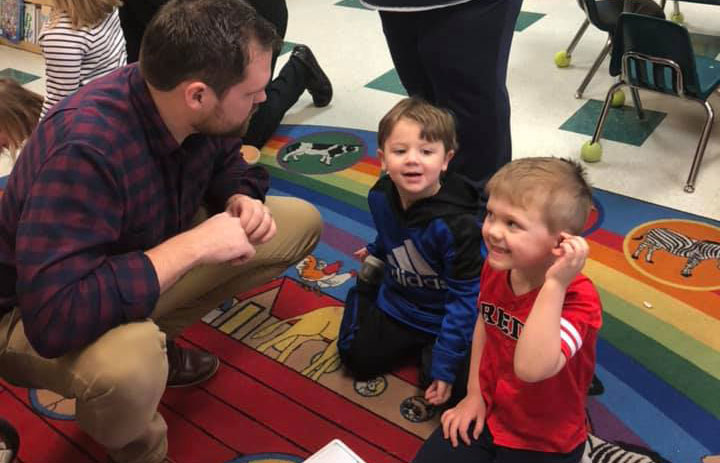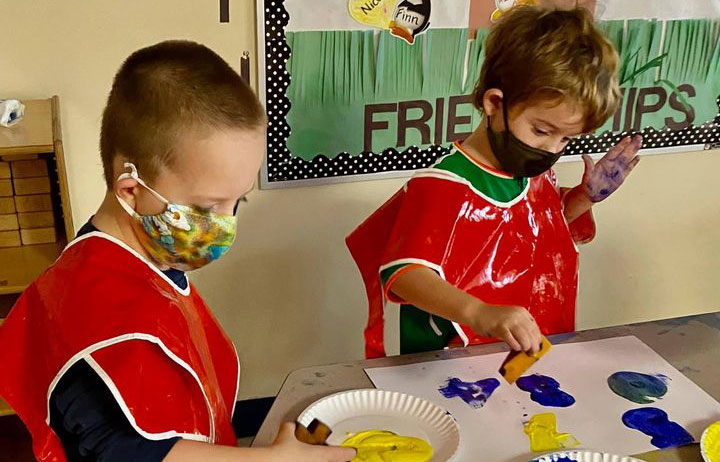 Standard Safety Measures Protect Your Little One
The last thing you should worry about as a parent is your child's well-being. Safety precautions like restricted access doors, a private, secured yard, and bipolar ionization filtration mean your child is protected while they move throughout their day.
Preschool Is Part-time Only
Parent-Friendly Field Trips Keep Your Child Engaged
Be part of your kiddo's exciting moments during field trips where parents can tag along. Connect with your child and other parents on trips to places like plays, the Science Center, the Aquarium, the Baltimore Symphony Orchestra, and more.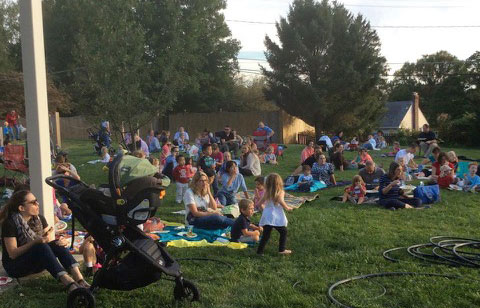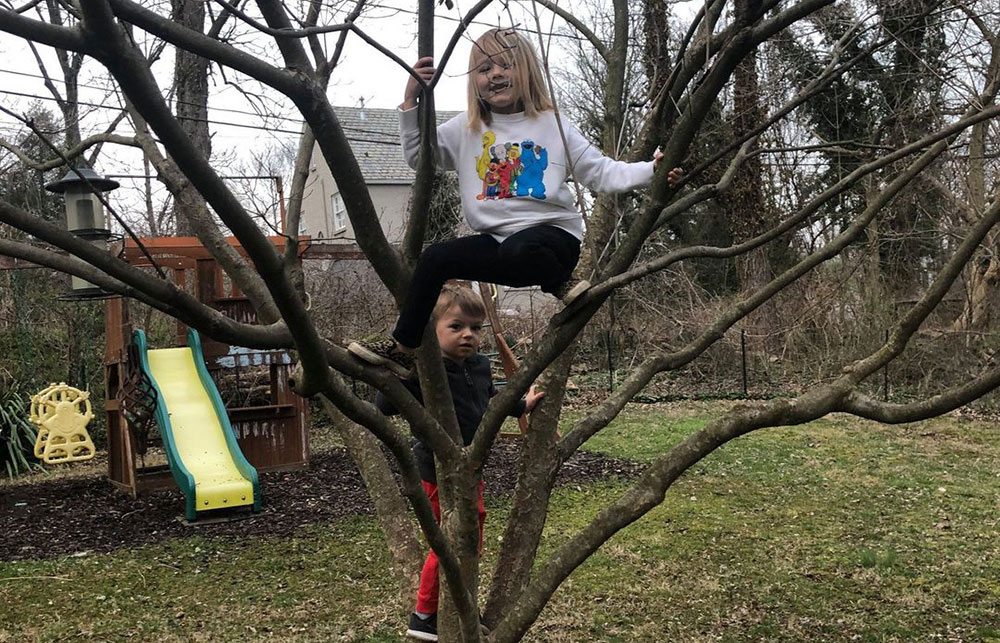 Daily Play And Art On A Large Outdoor Field
Children have access to a large outdoor field as well as a playground where they can climb, run, and jump to enhance gross motor skills. Add to their dose of fun with bubbles, chalk, paint to create art, and social games.
A Full-Sized Gym Keeps Them Active Indoors
Being indoors doesn't stop the fun with tricycles, bicycles, and challenging obstacle courses perfect for increasing your child's energy and keeping them engaged while with their friends inside.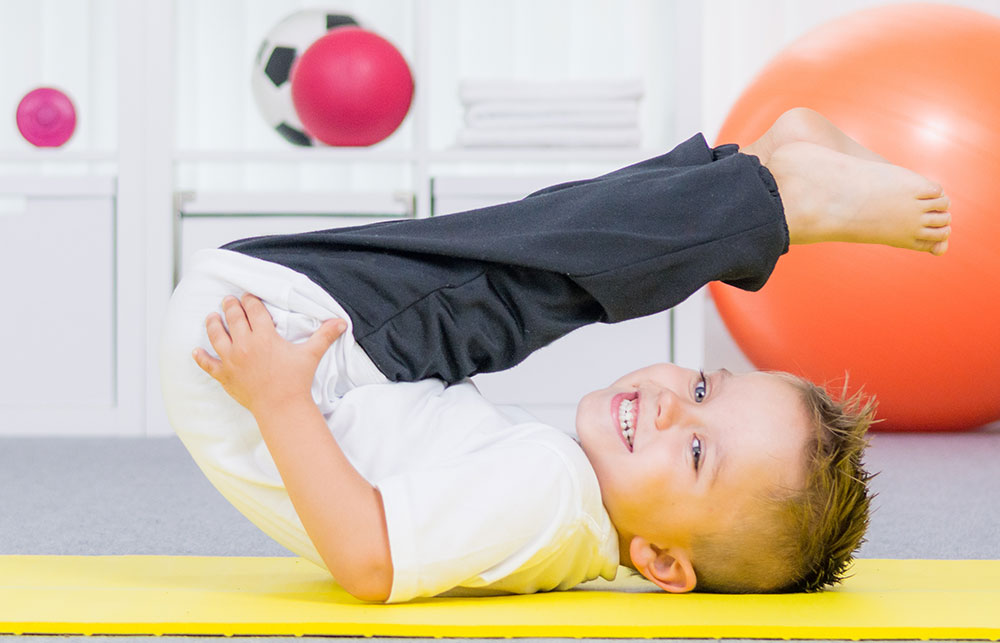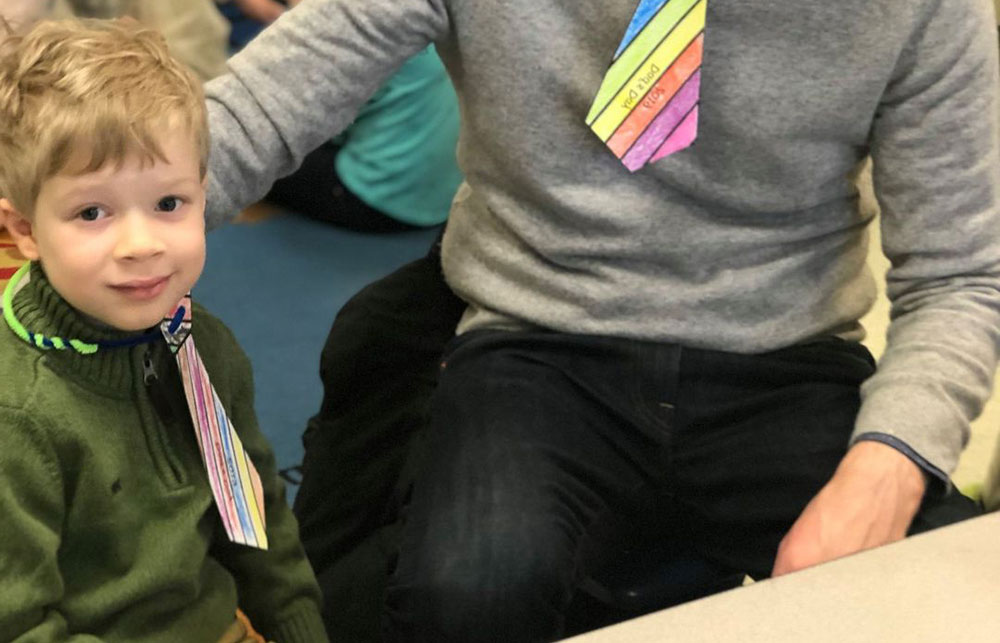 Good Values Are Taught As A Part Of The Curriculum
Your child benefits from care rooted in faith-based values. They say their prayers before meals, do their daily devotion, and use the Orange© curriculum to learn bible verses and songs with different themes.
Nationally Accredited (NAEYC) Care You Can Trust!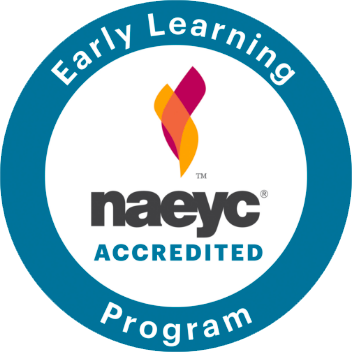 Hear What Parents Have To Say...
"I absolutely fell in love with Central"

I absolutely fell in love with Central, and my boys thrived there and were more than prepared for kindergarten. During my time as a preschool parent, I was offered a teaching position at Central and I did not even hesitate. I wanted to help give other parents the same wonderful experience that my kids had. There is no better place to send your child in the Towson/North Baltimore area!
"What a gift this school has been to my boys!"

What a gift this school has been to my boys! We are thankful for the loving and nurturing teachers they've had, the opportunities given to explore various arts and the many ways the staff has creatively engaged my kids over the last many years. It has been formative in their emotional, intellectual and social growth.
"The teachers know our daughters so well"

This year was our first experience with preschool for our daughters and have been so impressed with the program! The teachers know our daughters so well and provide so many different opportunities for them to grow and shine. The girls ask every morning if it's a school day and are disappointed when it's the weekend. We're so thankful for Central!!
"I know they are well taken care of"

We LOVE central. My girls both go there this year. It's their first time being in school and they were nervous to leave me at first. Their teachers are sooo kind and welcoming, they are so excited to go each day. Having them at Central eases my anxious heart because I know they are well taken care of and loved while there!
"Every year the teachers have been amazing"

This is our third year at Central and we couldn't love it more. Every year the teachers have been amazing and loving. Definitely made school for mom/first born easy to drop off ! Sad my oldest will be done but the next one begins ! Thank you Central for all you have done and continue to do.
"I highly recommend this place!"

Central Preschool is AMAZING! It was my daughter's first official preschool. When she first cried from separation anxiety and language barrier, all the teachers understood her and guided her so well. I can't thank enough how everyone was there to help her. All the teachers are loving and kind. I highly recommend this place!
"They LOVE school!"

If you are looking for a preschool that you can feel excited and assured about sending your kids to Central is it! Our oldest son has been at Central for two years and our youngest for one. They LOVE school! The teachers are amazing. The staff have become friends and we are so grateful that we have more voices than just our own leading our children to Christ. Central rocks!!
"My son has had a wonderful experience"

We can't say enough positive things about this preschool! A research based curriculum is delivered by talented teachers in a nurturing environment. The NAEYC certification means continual evaluation and training which shows through! My son has had a wonderful experience and has been guided and taught with sensitivity. We're excited to have a second year at Central!
"We love Central Pres!"

All of the teachers have been warm, patient and totally committed to teaching each child at their level and getting them ready for Kindergarten, and then some! We sing music class songs all the time and in art class they study different artists/genres/styles and do related projects. We are so happy that we chose CPCP as the foundation for our girls' schooling.
"I knew exactly where I wanted her to go!"

We were too late in signing up our 3yo for preschool last year... after interviewing countless Preschools in and around 21212, I knew exactly where I wanted her to go! The wait was more than worth it! Central Preschool exceeds all of our expectations. Every teacher opens their heart and arms to our children. I def recommend signing up for Lunch Bunch!
"We definitely recommend CPC preschool!"

We consider ourselves fortunate to have found this school in Towson for our two little boys coming from out of state. We knew the preschool was accredited and had good reviews but weren't sure how they'd like it. Both love their teachers and the youngest has actually cried because he can't go everyday like his older brother does.
"AMAZING preschool!!"

AMAZING preschool!! The environment is incredibly nurturing and I'm always amazed at what my daughter learns in just 3 hours a day. One of the best decisions I have ever made was to send my daughter to this school. I can't think of a single negative thing to say.
"I'm thankful for a safe, fun environment for my kids"

Central Presbyterian has exceeded our expectations. Our children have loved every teacher, learned so much about faith, academics and social understanding. They were prepared for kindergarten and felt so loved as students. I'm thankful for a safe, fun environment for my kids to learn in!
"We love Central!"

We love Central! We've been sending our kids for 3 years now and have had nothing but great experiences! My kids are totally different and both personalities have acclimated well to the kind teachers and play-based learning.
"The teachers and staff are caring!"

We have loved our experience so far at Central! The teachers and staff are caring and compassionate, the curriculum incorporates plenty of learning through fun, and the specials of art and music are top notch (my two-year old learning about Warhol and Mondrian!). I can't wait until my youngest is ready to join the CPS crew.
"We absolutely love Central"

we absolutely love Central. The teachers are fantastic, loving, and amazing with the kiddos. They do a fantastic job of teaching and incorporating the Lord and his word in daily lessons. The staff all have huge hearts and it's clear how much they love children.
"Hats off to a great staff"

My grandson attends this wonderful preschool, and loves his time and the creative structure there. Hats off to a great staff, whose loving guidance has made such a big difference in his developmental path!
"The staff are friendly, helpful, caring"

We have been very happy with this preschool. The staff are friendly, helpful, caring, and my son is learning so much. He looks forward to school every day!
"All three of our kiddos have done the 2's class"

This is our 7th (and last 😭) year at Central. All three of our kiddos have done the 2's class - PreK and we as a family have <3ed every minute of it!!! Will be crying all kinds of tears at the completion of this school year. THANK YOU, CPCP!!!
Join A
Family
Of Learning And Faith!